How to Choose a Preschool in Ann Arbor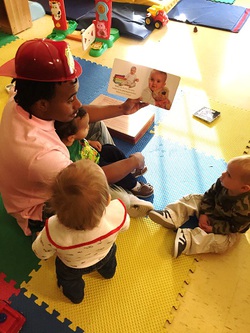 Is it difficult to find the right preschool in Ann Arbor for your child?
What should you be looking for during a scheduled tour?
When you choose a preschool program, you should consider the level of communication between you and the school.
Some common questions your potential preschool should be able to answer to help you decide if they're right for you include:
1. What's your philosophy?
2. How does your philosophy shape the daily routine?
3. How much experience do your staff and teachers have?
4. How will you handle discipline?
5. Can you provide references?
At our preschool, we use a Reggio inspired hands-on approach. Children work collaboratively with teachers and the other children to expand their understanding. Our Teachers do running assessments to gauge where the children are developmentally and plan daily activities based on what will challenge them to their interests. We believe learning should occur in an engaged fun atmosphere. Here at Little Angels we offer varied experiences and teaching techniques to give your child a well-rounded education.
Schedule a Tour of Little Angels Preschool & Daycare Today!
We've been serving the Ypsilanti, Ann Arbor, Milan, Pittsfield Township and Saline area for more than 20 years. Your child will gain self-esteem, confidence and a healthy sense of value through our emergent curriculum.
Do you know of a parent looking for a quality preschool in Ann Arbor or the surrounding areas? Please encourage them to contact us to schedule a tour of Little Angels Preschool & Daycare.