Little Angels Preschool & Daycare Serving the Ann Arbor Area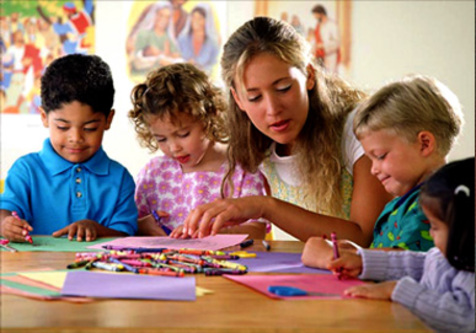 Are you looking for a quality daycare or preschool in the Ann Arbor area?
Do you believe that children learn by doing?
Little Angels may be the place for you!
We use an emergent curriculum. This type of curriculum allows your child to gain self-esteem, confidence and a healthy sense of value.
Our teachers have a variety of education and certifications in CPR/first aid and early childhood development. They have been with us anywhere from one to ten years, and they continue to train monthly and receive ideas for new ways of teaching and interacting with the children.
Do you know of a parent looking for a quality preschool or daycare in Ann Arbor or the surrounding areas? Please encourage them to contact us to schedule a tour of Little Angels Preschool & Daycare.