Little Angels Preschool & Daycare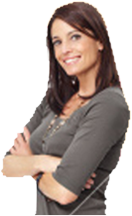 We have been very happy with LAPD. Our girls have grown tremendously in the past 2.5 years. LAPD works closely with the parents to ensure the best for the kids.
-Chris and Julie Balk
Our community is a place where children are respected as individuals and entrusted to use their voice about their learning experiences. Children have the opportunity to create, explore, and imagine experiences in diverse environments. Families have the support and resources to help guide the growth of the whole child. We respect and value individual, cultural, ethnic, and racial diversity and provide a program that is fun for children, to enhance their love of learning
We hope that you will explore our website to discover the amenities, philosophy and diversity that Little Angels Preschool & Daycare offers you and your child. We use an emergent curriculum with a Reggio-Inspired Philosophy.
We've been servicing the Ypsilanti, Ann Arbor, Milan, and Saline area for more than 20 years. Your child will gain self-esteem, confidence and a healthy sense of value through an emergent curriculum at our daycare center. You can read more About Us here.
We're Hiring!
Please view our Employment section under "Contact us" to download an application. We're looking for applicants willing to work in the afternoon. You must be able to work until 6pm. We are also hiring fulltime Infant/Toddler Lead Teachers!
---