7 Best Things About Our Daycare in Ann Arbor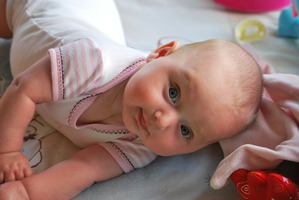 What are some things to look for in a quality childcare setting?
• Teachers
• Reputation
• Rules
• Curriculum
• Safety
• Philosophy
A combination of all these things make our daycare in the Ann Arbor area special. Do you want your child to be excited to come to daycare every day? We want your child to have a blast!
We believe in an emergent curriculum. This type of curriculum allows your child to gain self-esteem, confidence and a healthy sense of personal value. As a result, your child will have a fantastic learning experience, setting him or her up for success!
Little Angels Preschool Daycare have been in business for over twenty years, so we have the experience, knowledge, and skills necessary to teach your child and help them discover and explore. We've grown a lot since we began! You and your child will grow too! You'll experience the perks of a large professional center, but you'll also see the many personal qualities that a smaller home daycare / preschool has.
Schedule a Tour of Little Angels Preschool & Daycare Today!
We've been serving the Ypsilanti, Ann Arbor, Milan, and Saline area for more than 20 years. Your child will gain self-esteem, confidence and a healthy sense of value through our emergent curriculum at our daycare center.
Do you know of a parent looking for a quality daycare in Ann Arbor or the surrounding areas? Please encourage them to contact us to schedule a tour of Little Angels Preschool & Day¬care.