How to Improve Your Child's Development
Do you have a busy toddler who loves to play? Like many parents, you know that incorporating learning into fun activities is one of the best ways to encourage development in your toddler.
From learning their ABCs and 123s to all the other basics, there are so many ways for your child to learn while still having fun!
At Little Angels, we use an emergent curriculum at our preschool in Ann Arbor that focuses on each child's interest and passion at a certain point in time. We believe that children thrive and learn best when their interest levels are highest, and that this helps learning occur naturally.
At home, there are many things you can do to help boost your child's cognitive and language development while still allowing them to have fun!
Try these examples from Parents.com: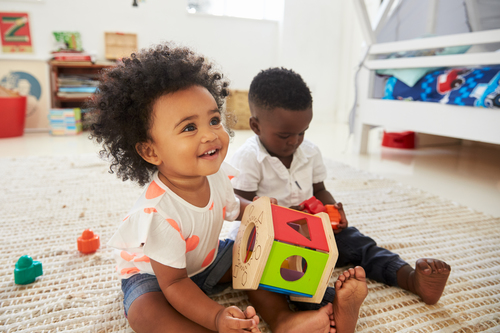 Try out textures – Toddlers love to smell, touch, and taste to understand the world around them. To help learn letters, use a dark marker to trace the letters of the alphabet or numbers onto poster paper; then have your toddler decorate the letters with textured items like sandpaper, pipe cleaners, or beans. Touching the letters will allow them to feel the way a letter or number is formed.
Try measuring up – You can give your child a head start in learning how to measure by using everyday items! Experiment using months, seasons, or time of the year to make it more interesting. For example, in fall you can have your child lay down in the grass and line up apples next to him or her to measure how many "apples tall" he or she is at certain ages.
Label your household – Pick one or two items to label in your house, such as the fridge, windows, or chairs, and rotate them every few months. Use the same size labels and font so they're easily identifiable by your child. Labeling shows children that everything has a set of common symbols to be written down and identified.
Introduce organization – Encourage your toddler to help you organize your house. You can tie this in with the "label the household" activity by keeping toys, clothes, dishes, and other items in specific labeled places.
Arrange a scavenger hunt – Kids are natural investigators and love to explore. Take advantage of their curious nature and have them help you find foods of a certain color at the grocery store, or items of a certain shape or size.
If you want more ideas about how to encourage your child's learning and development, contact Little Angels! As the trusted and preferred preschool in Ann Arbor, we would love to talk to you about our approach and learning style. To schedule a tour of our facility and to meet our staff, call 734-998-0233!