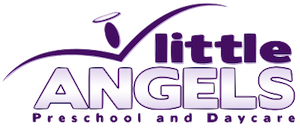 ---
Tips for Choosing a Quality Preschool and Daycare
Enter Your Email Below to Get the Tips &
Join Our Mailing List!
---
We respect your privacy!
We will never sell or divulge your email to anyone,
and you can unsubscribe at any time.
Disease Prevention
Question: What is sometimes synonymous with kindercare, daycare, and anywhere you might find a group of little kids?
Answer: Germs!
The staff at Little Angels Preschool Ypsilanti | Daycare Ypsilanti does their best to prevent disease transfer in several ways:
Hand Washing Procedure: Each caregiver shall thoroughly wash their hands with soap and running water, before and after each diapering, and after cleaning up bodily fluids.

Diaper Station Procedure: Caregivers wear fresh latex gloves with each diaper change. There is no skin to skin touching while diapering.

We have a 3-Step cleaning process of the changing pads so no bottom will touch the pad until it has been cleaned with:
1. Soapy Water
2. Clear Water
3. Bleach & Water mixture
Room Sanitation: We spray every room down with a bleach and water solution each night.

Immediate Toy Sanitation: If a child places a toy in their mouth, it is immediately placed in a designated bin and is sanitized by a three step process: dipped in soapy water, plain water, followed by bleach water.

Weekly Toy Sanitation: All toys are sanitized every Friday with the three step process.
You too can help us keep germs at bay!
If your child is ill, we will ask you to adhere to the Health Department Rules we're required to follow.
Kindercare Ypsilanti|Pre K Ypsilanti|Daycare Ypsilanti|Preschool Ypsilanti